- HINT -
Use backspace button to return to full calendar
---
INFORMATION:
START: June 4, 2022, 8:00 am ENDED: June 4, 2022, 11:30 am

Darnall's Gun Works & Ranges
Tickets Remaining: 8
Bookings are closed for this event.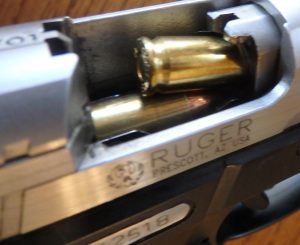 Pistol Reloads & Malfunctions with Ron Yanor
Class size:  12 students
A half day class for home defense or concealed carry clients on the semi-auto pistol platform.  The subject matter covers techniques & methods for immediate action when the pistol stops operating during a critical incident.  Continuity and economy of motion are emphasized for the most efficient bod mechanics.  Tactics are incorporated to minimize your exposure and get you back into a fight.  Also presented is teh tac-load for topping off during a lull in the action.  Recreational shooters can also benefit from the topics presented in this class.  These are critical skills to help you prevail in a lethal encounter.  How long do you have to clear a jammed pistol in a gunfight?  The rest of your life!  Core topics:
Fundamental pistol presentations
Emergency reload skills during combat
Tac-Load - top off during lull in action
Cleaning class 1 & 2 malfunctions
Short movements with applied task
Confirmation course of fire
Student Packing List:
Eye & Ear Protection
Semi-auto Pistol (no .22 or .25 pocket autos)
2 Magazines
Holster (recommend for holding pistol whenn not on line)
Ammo-125 rounds
CANCELLATION POLICY:
Cancellations made 30 days in advance of the course date receive a full refund.
Cancellations made between 20-30 days in advance of the course date may receive a refund minus $65 administration fee.
Students who fail to show or call on the course start date are considered to have forfeited their tuition.
Safety is paramount. Any student showing egregious unsafe gun handling, repeated dangerous acts, deliberate disregard to range commands or creating a disruptive environment may be required to complete the course with an empty firearm or required to leave without refund or recourse.
Students arriving without proper essential equipment may be required to postpone to a future course when they have the gear with them.
Copyright 2023. Firearm Training of Illinois - All Rights Reserved