Live Fire Shoot House – Defensive Carbine Tactics
Live Fire Shoot House – Defensive Carbine Tactics
- HINT -
Use backspace button to return to full calendar
---
INFORMATION:
START: November 19, 2023, 8:00 am ENDED: November 19, 2023, 4:00 pm

Darnall Gun Works & Ranges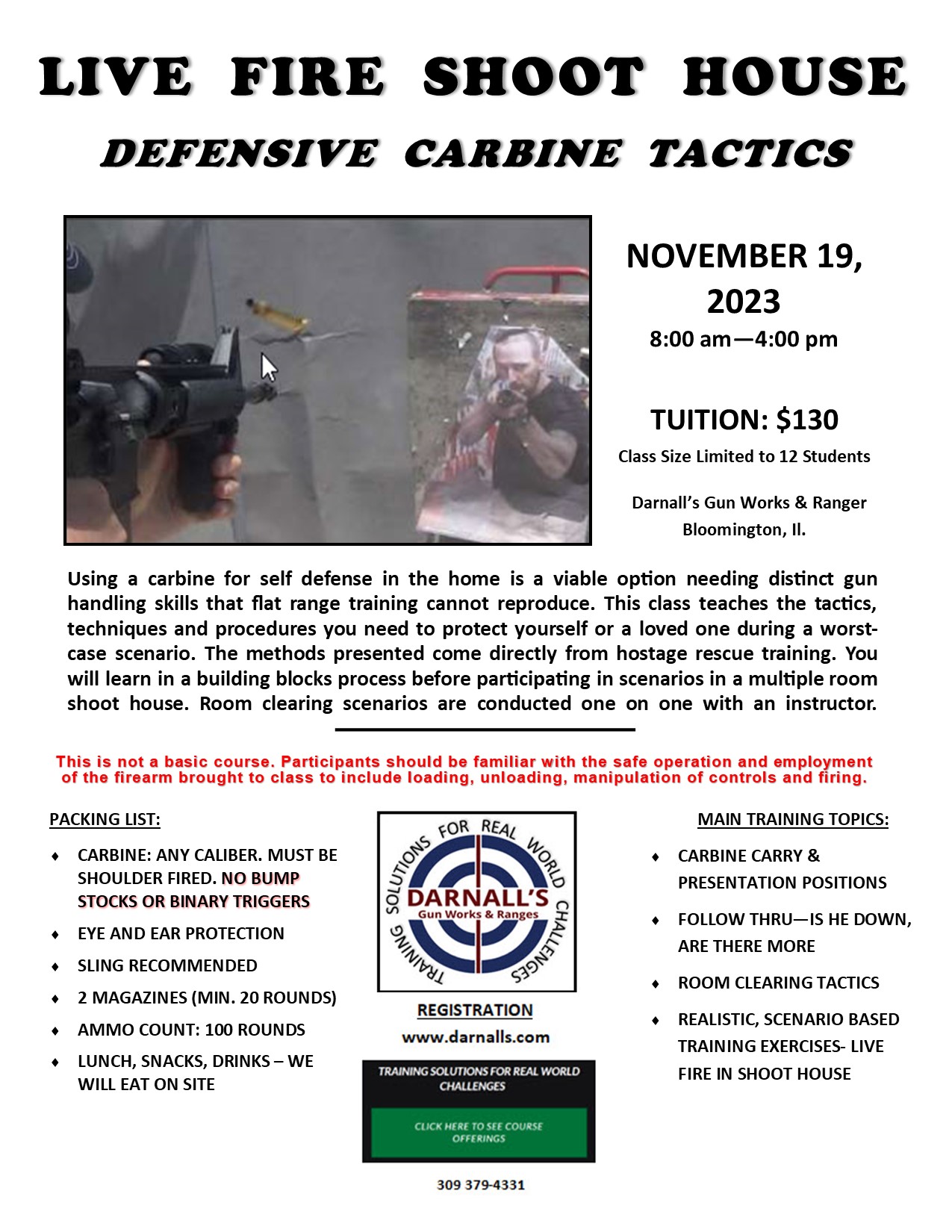 CANCELLATION POLICY:
Cancellations made 30 days in advance of the course date receive a full refund.
Cancellations made between 20-30 days in advance of the course date may receive a refund minus $65 administration fee.
Students who fail to show or call on the course start date are considered to have forfeited their tuition.
Safety is paramount. Any student showing egregious unsafe gun handling, repeated dangerous acts, deliberate disregard to range commands or creating a disruptive environment may be required to complete the course with an empty firearm or required to leave without refund or recourse.
Students arriving without proper essential equipment may be required to postpone to a future course when they have the gear with them.
Copyright 2023. Firearm Training of Illinois - All Rights Reserved