- HINT -
Use backspace button to return to full calendar
---
INFORMATION:
START: March 17, 2023, ENDED: March 17, 2023,

Darnall Gun Works & Ranges
Tickets Remaining: 0
This event is fully booked.
EXCULISIVE CUSTOM COURSE FOR DARNALLS  -  CQB CARBINE
THIS IS LARRY'S FAREWELL TOUR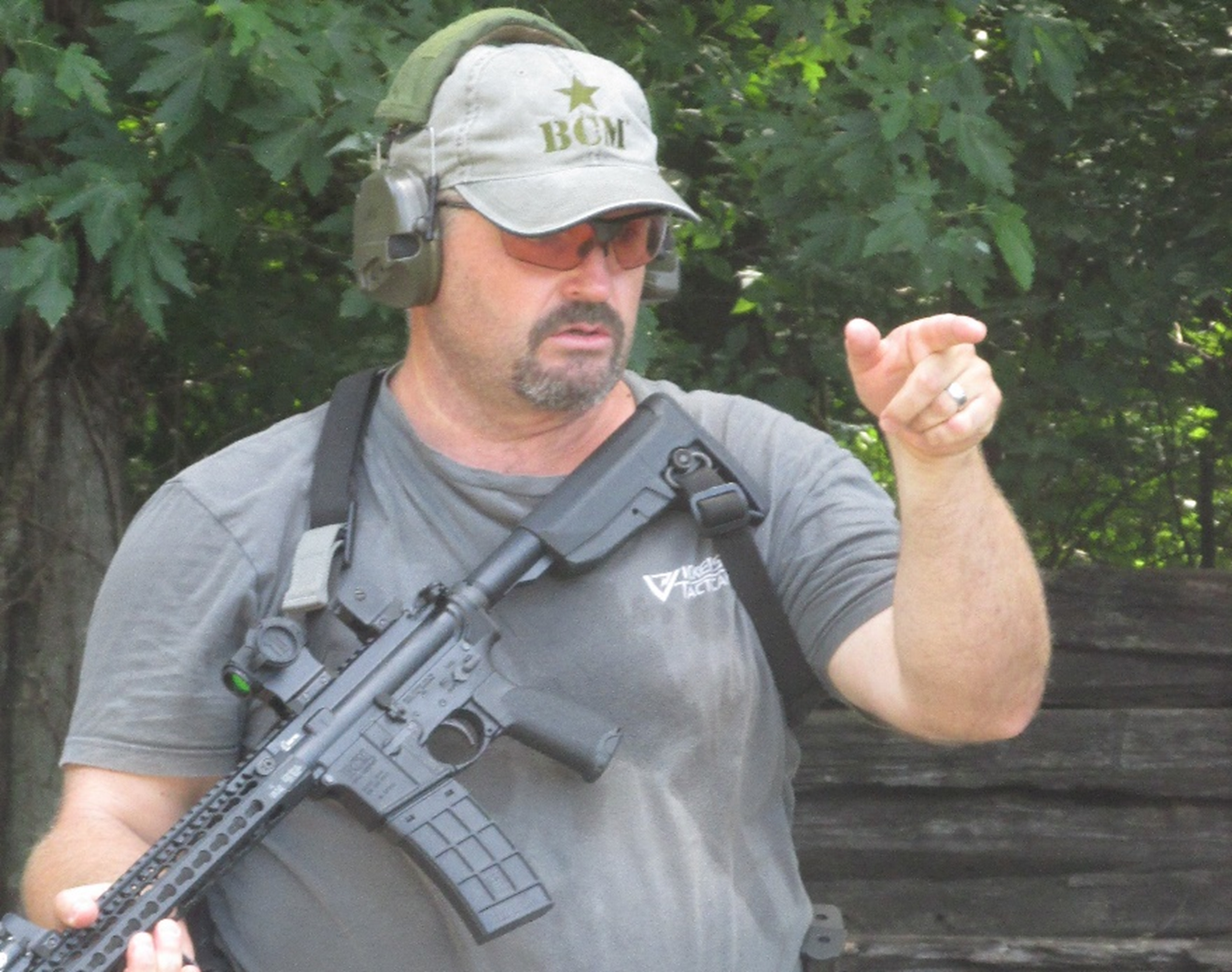 He is Retiring from Training in April. This will be his only Illinois course.
Larry Vickers spent his career in Special Forces – Delta and went on to be a private sector combat marksmanship instructor and firearms industry consultant in various facets. He hosted Tac-TV for years. Larry participated in a variety of special operations missions including the Kurt Muse hostage rescue- Operation Acid Gambit. Then, as a marksmanship and tactics instructor, trained the operators that captured Saddam Hussein and eliminated Uday & Qusay Hussein. As a consultant he was instrumental in the development of the HK 416. Larry is considered a living legend in the industry.
CORE TOPICS:
PRESENTATION DRILLS
COMBAT RELOADS
CLEARING MALFUNCITONS
SHOOT ON THE MOVE
MORE
PACKING LIST:
CARBINE W/SLING[NO AR PISTOL/BUMPY STOCK/BINARY TRIGGER] ANY SIGHTS
EYE & EAR PROTECTION
AMMO:  400 RDS CARBINE
SEE WWW.VICKERSTACTICAL.COM FOR DETAILS ON EQUIPMENT
CANCELLATION POLICY:
Cancellations made 30 days in advance of the course date receive a full refund.
Cancellations made between 20-30 days in advance of the course date may receive a refund minus $65 administration fee.
Students who fail to show or call on the course start date are considered to have forfeited their tuition.
Safety is paramount. Any student showing egregious unsafe gun handling, repeated dangerous acts, deliberate disregard to range commands or creating a disruptive environment may be required to complete the course with an empty firearm or required to leave without refund or recourse.
Students arriving without proper essential equipment may be required to postpone to a future course when they have the gear with them.
CHRISTINA DARNALL
MOBILE

309-830-6017

309-379-4331
Copyright 2023. Firearm Training of Illinois - All Rights Reserved