CQB Carbine Skill Builder 2 Gun & Immediate Action Tactics
CQB Carbine Skill Builder 2 Gun & Immediate Action Tactics
- HINT -
Use backspace button to return to full calendar
---
INFORMATION:
START: October 9, 2022, ENDED: October 9, 2022,

Darnall Gun Works & Ranges
Tickets Remaining: 7
Bookings are closed for this event.
CQB Carbine Skill Builder 2 Gun & Immediate Action Tactics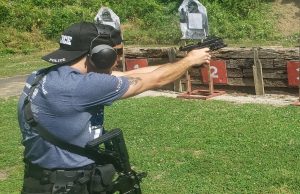 EMERGENCY RELOADS - CLEARING MALFUNCITONS - TRANSITION TO
CLICK HERE TO DOWNLOAD A FLYER  - To download flyer so you can print.... right click and hit save link as.....then download it on your computer and print.  This will only work on a computer not a mobile device. 
COURSE DESCRIPTION:
A STAND ALONE COURSE DESIGNED FOR THE AR PLATFORM THAT PROVIDES SKILLS TO REMEDY WE APON STOPPAGES IN A VARIETY OF CIRCUMSTANCES. TRAINING IS HIGH ENERGY, HANDS FORMAT ON THAT PROVIDES THE TRAINEE WITH
MULTIPLE OPTIONS IN THE EVENT THEIR AR FAILS; IMMEDIATE ACTIONS FOR EMERGENCY RELOADS, CLEARING CLASS
1 & 2 MALFUNCTIONS OR TRANSITION TO A PISTOL. THE COURSE PROGRESSES INTO TIMED EVENTS TO ASSESS
PERFORMANCE UNDER INDUCED STRESS AND WRAPS UP WITH AN ULTIMATE FAILURE SHOOTING DRILL FROM SPECIAL
OPERATIONS TRAINING.
STUDENT PACKING LIST:
✓ AR15 Rifle or Carbine + Sling System +2 Magazines
[No AR Pistol or Aggressive Muzzle Brakes]
✓ Pistol & Holster -IWB or OWB- Must Be Able to Re-holster with
One Hand [Appendix Carry May Interfere with Transition Drills]
✓ Eye & Ear Protection
✓ Ammo: 150 rounds Carbine/ 100 round Pistol [minimum]
In order to present certain asymmetric techniques, this will be a
slick kit' course. No chest rigs, plate carriers or mag pouches
for the AR will be used.
AT THE CONCLUSION OF TRAINING STUDENT WILL:
✓ Conduct an Emergency Reload from an
Unconventional Exigent Platform
✓ Clear a Malfunction while 'Moving Off The X'
✓ Transition to Holstered Pistol Platform
✓ Conduct Emergency Optics Failure Procedure
✓ Perform 'Worst Case Scenario' Exercise with
Multiple System Failures
CANCELLATION POLICY:
Cancellations made 30 days in advance of the course date receive a full refund.
Cancellations made between 20-30 days in advance of the course date may receive a refund minus $65 administration fee.
Students who fail to show or call on the course start date are considered to have forfeited their tuition.
Safety is paramount. Any student showing egregious unsafe gun handling, repeated dangerous acts, deliberate disregard to range commands or creating a disruptive environment may be required to complete the course with an empty firearm or required to leave without refund or recourse.
Students arriving without proper essential equipment may be required to postpone to a future course when they have the gear with them.
Copyright 2023. Firearm Training of Illinois - All Rights Reserved