- HINT -
Use backspace button to return to full calendar
---
INFORMATION:
START: November 5, 2022, 2:00 pm ENDED: November 5, 2022, 9:30 pm

Darnall's Gun Works & Ranges
Tickets Remaining: 0
This event is fully booked.
Advanced Pistol Skills - Low Light Tactics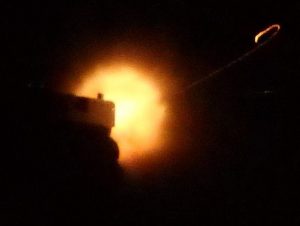 CLICK HERE TO DOWNLOAD A FLYER  -  To download flyer so you can print.... right click and hit save link as.... then download it on your computer and print.  This will only work on a computer not a mobile device.
COURSE DESCRIPTION: 
Many use of force incidents occur during hours of darkness. Being able to effectively use your
pistol under low light conditions is a critical skill. This course is designed for both concealed
carry and home self-defense clients. Training begins with preliminary instruction on using a
flashlight in conjunction with a handgun during day light to learn the basic techniques; with
both dry and live fire exercises. Students will try several flashlight positions, then choose which
works best for them. Training progress to other critical manipulation tasks. During darkness the
student's ability to use a pistol-light source is confirmed on the range with a series of
challenging courses of fire. Even if you have a weapon mounted light on your handgun; it can
fail. Learning to use a flash light as a back-up is a crucial capability.
STUDENT PACKING LIST:
✓ Eye & Ear Protection [Clear Lens Eye Protection]
✓ Pistol & Spare Magazine
✓ Holster Recommended but Not Required
✓ Flashlight [If you have more than 1, bring others to
determine which works best. If you have a weapon
mounted light- bring a flashlight as back-up ]
✓ Ammo Count: 200 rounds
✓ Lunch, Drinks, Snacks [We will eat on site]
✓ Range Attire [Dress for the Weather]
AT THE CONCLUSION OF TRAINING STUDENT WILL:
✓ Effectively use a handheld flashlight with your
pistol
✓ Conduct a reload and clear a malfunction while
using a flashlight
✓ Manipulate a weapon mounted light if equipped
✓ Achieve hits on multiple targets in low light
conditions
✓ Use pistol sights without light source [failure drill]
✓ Perform Reloads when using a flashlight
CANCELLATION POLICY:
Cancellations made 30 days in advance of the course date receive a full refund.
Cancellations made between 20-30 days in advance of the course date may receive a refund minus $65 administration fee.
Students who fail to show or call on the course start date are considered to have forfeited their tuition.
Safety is paramount. Any student showing egregious unsafe gun handling, repeated dangerous acts, deliberate disregard to range commands or creating a disruptive environment may be required to complete the course with an empty firearm or required to leave without refund or recourse.
Students arriving without proper essential equipment may be required to postpone to a future course when they have the gear with them.
Copyright 2023. Firearm Training of Illinois - All Rights Reserved