- HINT -
Use backspace button to return to full calendar
---
INFORMATION:
START: January 21, 2023, ENDED: January 21, 2023,

Darnall's Gun Works & Ranges
Tickets Remaining: 31
Bookings are closed for this event.
FIRST RESPONDER TRAUMA CARE  -  ADVANCED FIRST AID 
TIME:  8am-4 pm
COST:  $140.00
PLEASE CLICK HERE TO DOWNLOAD A FLYER  -  To download flyer so you can print.....right click and hit save link as .....then download it on your computer and print.  This will only work on a computer not a mobile device.
Regardless if you are a recreational shooter, hunter, concealed carry holder or have a firearm for home defense, the possibility of treating a gunshot wound is a reality. This course provides real world skills and wound treatment supplies used in special operation medical programs. Attendees will receive medical supplies to take with them after the class along with the ability to used these items. The methods presented provide the ability needed to control bleeding until a higher level of care arrives and can be used to treat other types of injuries. Training includes multiple hands-on exercises to treat your yourself or another person.
CORE TOPICS:
✓ RAPID PATIENT ASSESSMENT
✓ USE OF ISRAELI BANDAGE
✓ USE OF COMBAT APPLIED TOURNIQUET
✓ USE OF HEMOSTATIC AGENTS
✓ OCCLUSIVE DRESSINGS FOR CHEST WOUNDS
✓ REAL VIDEOS
✓ MORE
CANCELLATION POLICY:
Cancellations made 30 days in advance of the course date receive a full refund.
Cancellations made between 20-30 days in advance of the course date may receive a refund minus $65 administration fee.
Students who fail to show or call on the course start date are considered to have forfeited their tuition.
Safety is paramount. Any student showing egregious unsafe gun handling, repeated dangerous acts, deliberate disregard to range commands or creating a disruptive environment may be required to complete the course with an empty firearm or required to leave without refund or recourse.
Students arriving without proper essential equipment may be required to postpone to a future course when they have the gear with them.
Just scan the QR Code and it will pop up on your phone, hit the button and the directions will take you straight to the range. Once at the range look at the map on next page.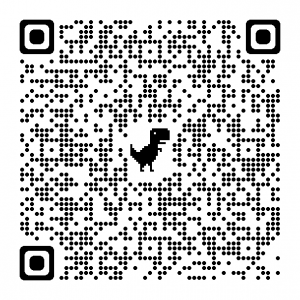 DARNALL GUN WORK & RANGES
6125 E 1175 NORTH ROAD
BLOOMINGTON,  ILLINOIS          61705
We look forward to working with you in class. If you have any questions of the curriculum or equipment, please email: [email protected].  See you on the range!
Copyright 2023. Firearm Training of Illinois - All Rights Reserved