- HINT -
Use backspace button to return to full calendar
---
INFORMATION:
START: September 17, 2022, ENDED: September 17, 2022,

Darnall Gun Works & Ranges
Tickets Remaining: 4
Bookings are closed for this event.
Two Person Response to Active Shooter with Ron Yanor
Specifically designed to counter the rise of active shooter incidents, swarm attacks, civil
unrest and gang related crime, this course provides coordinated tactics for two conceal
carry holders to work as a team to succeed. Attendees will learn how to synchronize their
actions to become a force multiplier and to cover the other person in case of a malfunction
or reload. Drills include single and multiple target set ups, egress options and more. The
course concludes with several courses of fire with combined movements and verbal signals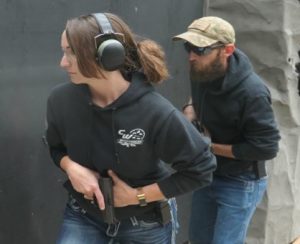 to work together and problem solve. The final exercise brings together the topics presented
with shoot & no shoot targets as a timed event.
STUDENT PACKING LIST:
✓ Pistol [no micro pistols]
✓ Dominant Side Holster
✓ Spare Magazines [Sufficient to
Complete 20 round course of
fire]
✓ Eye & Ear Protection
✓ Ammo Count: 250 rounds
[minimum]
AT THE CONCLUSION OF TRAINING
STUDENT WILL HAVE ABILITY TO:
✓ Cover a Partner During A Reload
or Pistol Malfunctions
✓ Coordinate Movement &
Communications
✓ Cover Areas of Responsibility
✓ Egress as a Team
CANCELLATION POLICY:
Cancellations made 30 days in advance of the course date receive a full refund.
Cancellations made between 20-30 days in advance of the course date may receive a refund minus $65 administration fee.
Students who fail to show or call on the course start date are considered to have forfeited their tuition.
Safety is paramount. Any student showing egregious unsafe gun handling, repeated dangerous acts, deliberate disregard to range commands or creating a disruptive environment may be required to complete the course with an empty firearm or required to leave without refund or recourse.
Students arriving without proper essential equipment may be required to postpone to a future course when they have the gear with them.
Copyright 2023. Firearm Training of Illinois - All Rights Reserved