- HINT -
Use backspace button to return to full calendar
---
INFORMATION:
START: August 16, 2023, ENDED: August 16, 2023,

Darnall Gun Works & Ranges
Tickets Remaining: 0
Online bookings are not available for this event.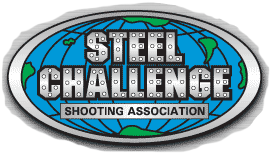 STEEL CHALLENGE
Description
The Steel Challenge is a speed shooting competition governed by the Steel Challenge Shooting Association that consists of eight standardized stages with steel targets in three sizes; small circular, large circular and rectangular targets.
You can register every week for our Wednesday nights on Practiscore under Darnall Steel Challenge.
You will shoot 4 stages for $12.00.
Copyright 2023. Firearm Training of Illinois - All Rights Reserved