- HINT -
Use backspace button to return to full calendar
---
INFORMATION:
START: June 10, 2023, 8:00 am ENDED: June 10, 2023, 4:00 pm

Darnall's Gun Works & Ranges
CONCEALED CARRY - ESSENTIAL SKILLS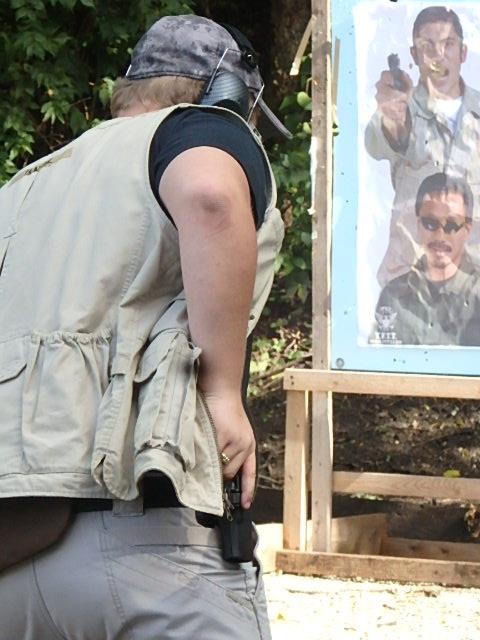 TIME:  8:00 - 4:00 PM
TUITION:  $130.00
Attending your basic concealed carry course is only the start of attaining the skills needed to prevail in a lethal encounter. This class provides vital instruction to safely and effectively draw from holster while responding to front, side or rear attacks. The methods shown in class originate from dignitary protection and special operation courses. Additional training tasks include movement drills and reloads. The class concludes with several realistic and challenging exercises that combine the skills learned.
PACKING LIST
✓ PISTOL WITH 2 MAGAZINES
[NO MICRO OR POCKET AUTOS]
✓ EYE & EAR PROTECTION
✓ HOLSTER- DOMINANT SIDE/ OWB OR IWB
✓ STURDY BELT
✓ MAGAZINE POUCH [RECOMMENDED BUT NOT MANDATORY]
✓ COVER SHIRT OR JACKET
✓ AMMO: 250 RDS
CORE TOPICS
✓ 5 COUNT DRAW FROM HOLSTER
✓ DRAW FROM CONCEALED HOLSTER
✓ SIDE & REAR ENGAGEMENTS
✓ FOLLOW THRU: IS HE DOWN-ARE THERE MORE
✓ WALKING APPROACH DRILLS
✓ MULTIPLE TARGET DRILLS
✓ HASTY RELOADS
✓ GRID OF FIRE EXERCISE
CANCELLATION POLICY:
Cancellations made 30 days in advance of the course date receive a full refund.
Cancellations made between 20-30 days in advance of the course date may receive a refund minus $65 administration fee.
Students who fail to show or call on the course start date are considered to have forfeited their tuition.
Safety is paramount. Any student showing egregious unsafe gun handling, repeated dangerous acts, deliberate disregard to range commands or creating a disruptive environment may be required to complete the course with an empty firearm or required to leave without refund or recourse.
Students arriving without proper essential equipment may be required to postpone to a future course when they have the gear with them.
Copyright 2021. Firearm Training of Illinois - All Rights Reserved